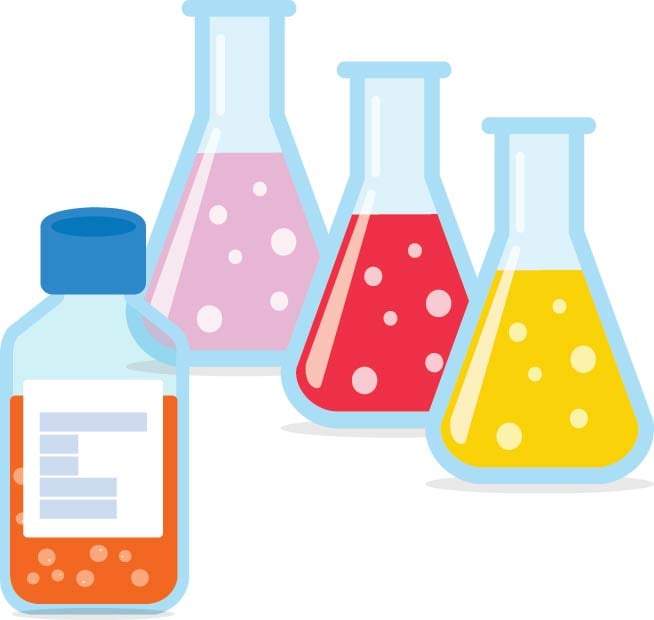 Principle of Measurement: Colorimetric
Most commercially available cell culture media can be purchased with added pH indicator dyes. The most common dye, phenol red (PR, also known as phenolsulfonphthalein) gradually transitions from yellow to red over a pH range of 6.2 to 8.2. The pH level is determined by matching the color of the solution to a color chart.
Technologies:
Inert addition to culture media, compatible with all vessel types
---
Advantages

Widely accepted in cell biology
Easy to use - requires little technical knowledge
Inexpensive - any costs are usually associated with other consumables
No additional equipment needed
Compatible with all vessel types

Disadvantages

Does not provide an exact measurement
Not accurate due to color subjectivity
Can be influenced by particles
Chemical formula of indicator dyes can mimic certain hormones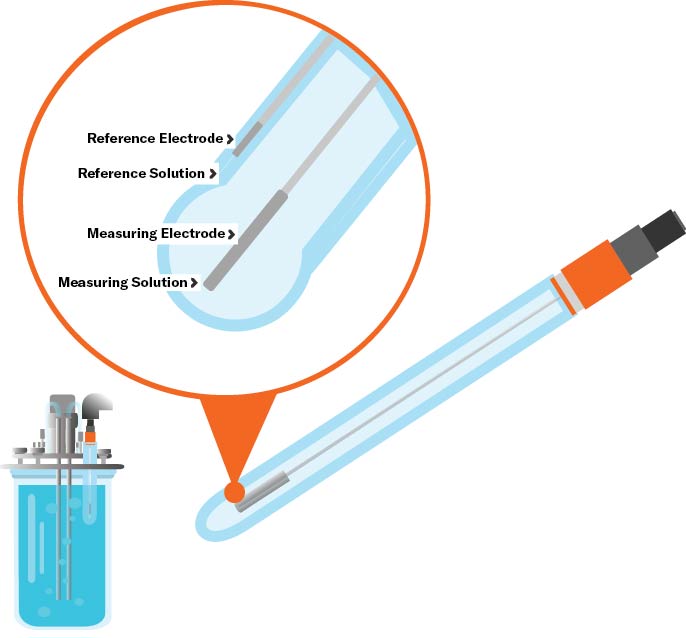 Principle of Measurement: Potentiometric
A typical pH electrode consists of a sensing element and a reference element (which contains a buffer solution of pH 7). A thin glass membrane, or junction, separates the two elements and is permeable by hydrogen ions. When placed in solution, the hydrogen ions migrate to maintain equilibrium between the sensing and reference elements. As the ions move in or out of the pH electrode, an electrical potential is created, which is measured by a pH meter that converts the voltage to a pH value.
Technologies:
Used in invasive probes to spot check small vessels, or for continuous measurements in bioreactors.
---
Advantages

Automated (measurement and data handling)
Good measurement range without the need for dilutions
Options for high resolution data
Applicability to a broad variety of vessel types (μL to L scale)

Disadvantages

Requires regular maintenance to ensure accurate readings
Short measuring intervals to monitor contentiously over the entire process
Can have a long response time
Medium initial investment (CAPEX) for meter and probe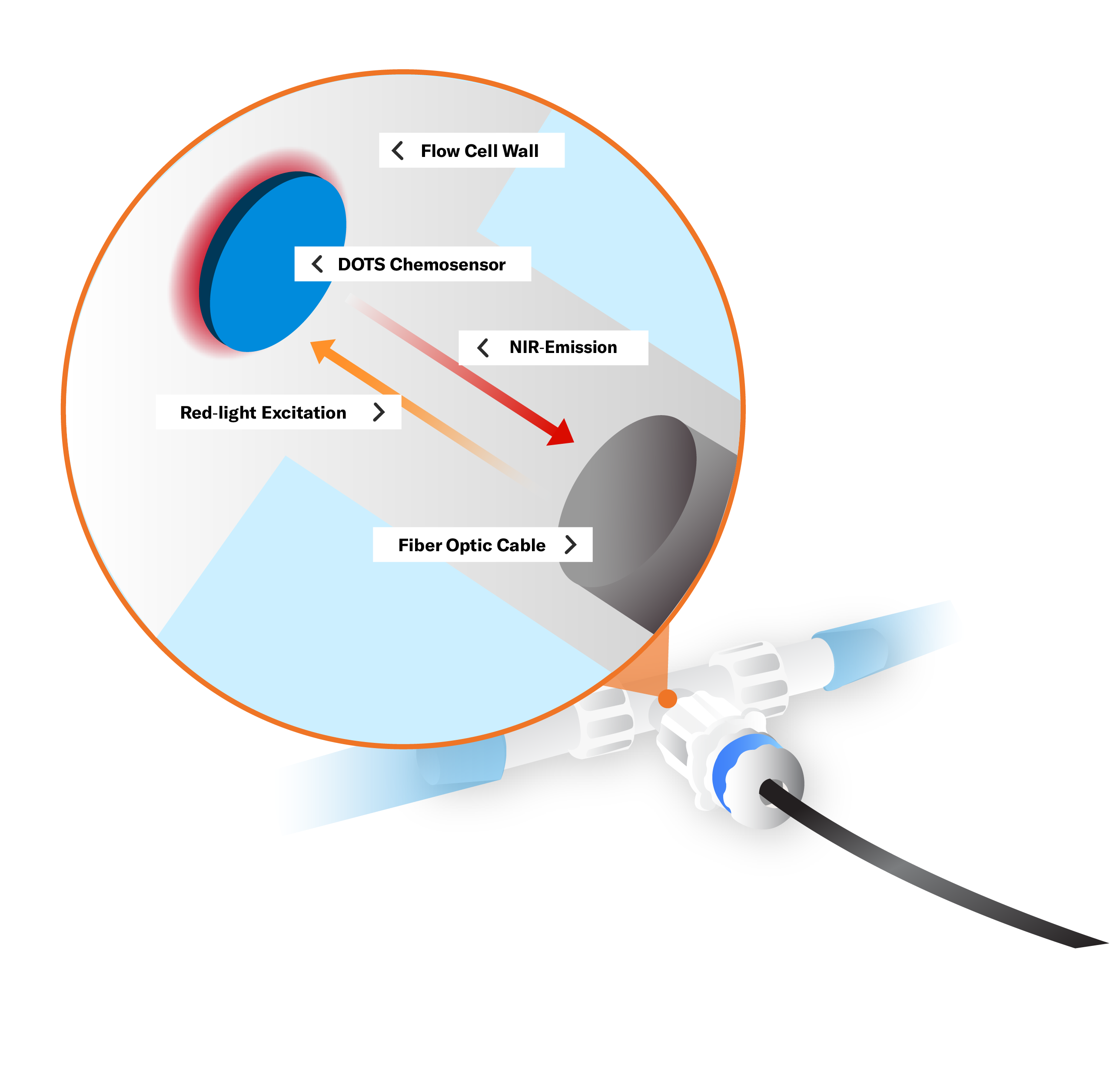 Principle of Measurement: Spectroscopy - Luminescence
A chemosensor containing pH luminescent dye indicators is embedded in a matrix. A sensor emits light at one wavelength, exciting the chemosensors which show luminescence in another wavelength. Depending on the concentration of hydrogen ions present in the solution, the amount of luminescence changes. The sensor measures this phase shift which is then calculated to represent a pH value.
Technologies:
Integrated into bioreactor systems via on-line flow loops (including harvest lines, sampling lines, media in/out flow lines, waste removal lines)
---
Advantages

Online and non-invasive (no samples need to be taken)
Automated (measurement and data handling)
Continuous real-time data
Little to no maintenance
Works with a variety of vessel types
High resolution data

Disadvantages

Sufficient flow is needed for accurate measurements
Running costs for consumables (OPEX)
Not compatible with all setups