The DOTS Platform
DOTS combines sensors and actuators with a powerful software to create bioreactor-like shake flasks with actionable insights into your bioprocess when and where it matters most.
DOTS: The New Status Quo
Current bioprocessing technologies are too complex, so we made it simple. DOTS brings advanced sensor and control options, simple handling, and lower costs than similar fermentation platforms.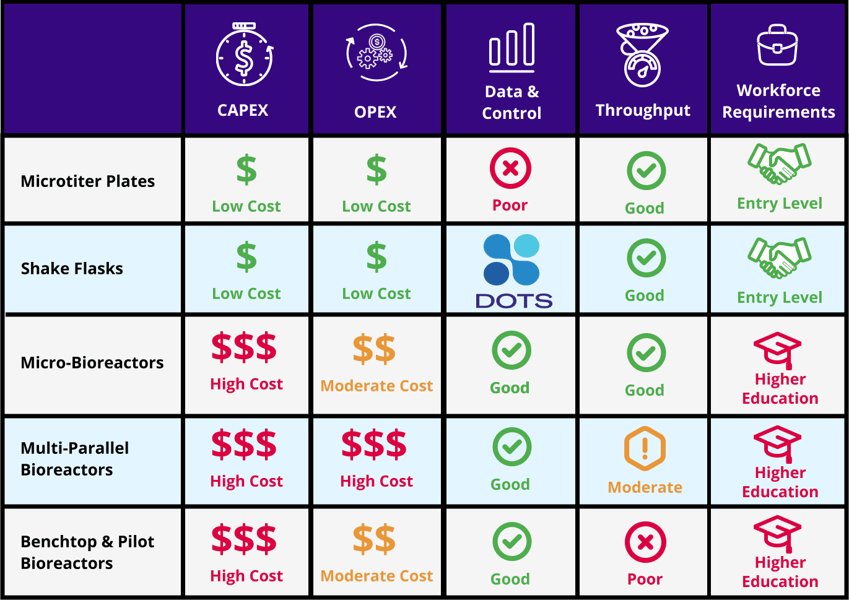 The Benefits of Shake Flasks
Already found in most lab spaces, many experiments rely heavily on the usage of shake flasks. Compared to bioreactors, shake flasks are a low-cost, easy-to-use option for use in a small-scale lab setting.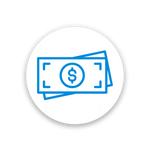 Save Money
Shakes flasks are inexpensive to buy and maintain.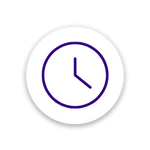 Speed Up Process Development
Faster setup of experiments frees up time for other things in your day.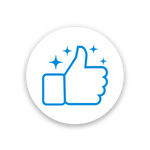 Easy To Use
Shake flasks require little to no technical knowledge compared to more advanced equipment.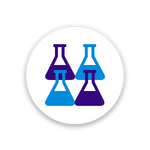 Increase Throughput
More conditions can be tested in parallel, giving you more insight into your process needs.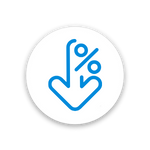 Reduce Footprint
Easy to integrate into existing laboratory infrastructure.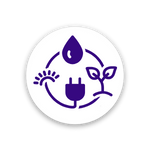 Save Resources
Working in smaller volumes means using less resources, such as media and nutrients.
What Our Customers Are Saying
"With the DOTS platform I can combine sensors and actuators in a simple way to perform completely new applications like biomass-based feeding in shake flasks. My shake flasks can now operate similar to small-scale bioreactors, keeping the ease and cost-effectiveness of flasks but adding the sensor and control options of bioreactors. This is truly revolutionary for me and my experiments."

-Christoph Kutzner (Badische Peptide & Proteine, Heidelberg)

Shake Flask Applications
Biomass Monitoring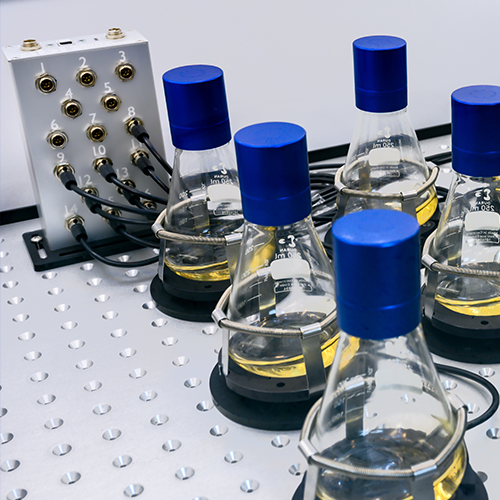 Online biomass monitoring via backscattered light readings and in multiple, parallel experiments.
---
Biomass-Based Feeding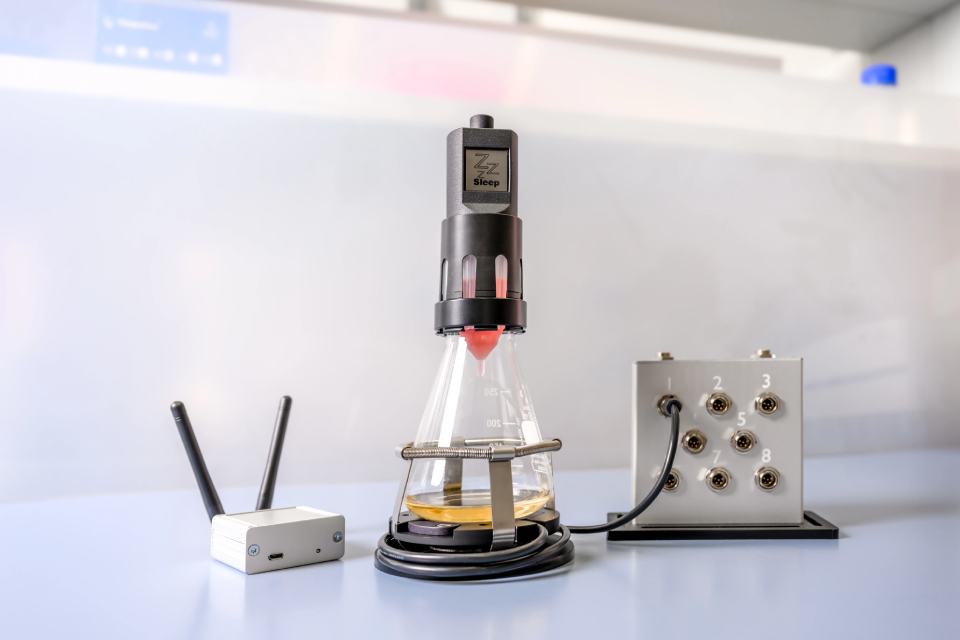 Use the interconnectivity of sensors and actuators (LIS) within the DOTS Software to enable feedback controlled feeding in your shake flask experiments.
---
Liquid Feeding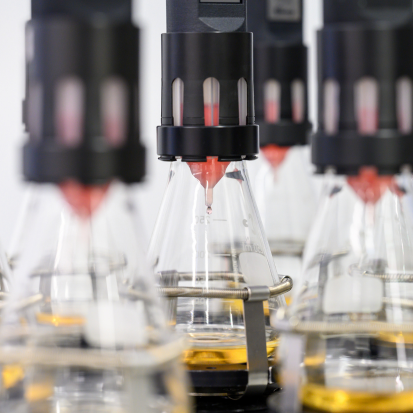 The Liquid Injection System (LIS) enables automated and non-invasive feeding in shake flasks.
---
Monitor Environmental Data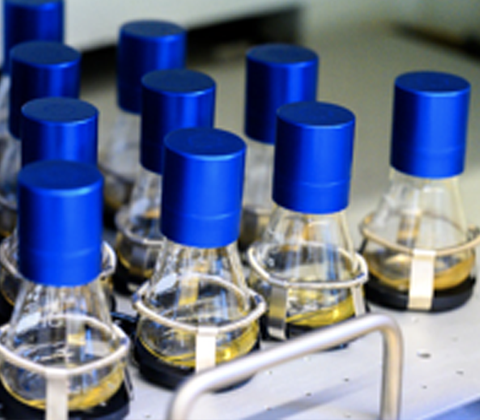 DOTS sensors monitor environmental parameters in addition to their sample-centric measurements avoiding the need of additional sensors.
---
Specifications
DOTS offers the simplest sensor handling in bioprocessing for a broad variety of parameters and applications.
Parameters
Biomass & growth rate
Dissolved Oxygen (DO)
Fluorescence
Temperature & shaking speed
Time-based & parameter-based feeding
Vessels
Shake flasks of all common sizes
Applications
Strain development, screening, and characterization

Bioprocess optimization

Media optimization

Growth characterization (including toxicity tests, substrate-/product-inhibitions, and oxygen-limitations)

Timing of workflows (such as inoculation, induction, sampling, feeding, or harvesting)

Bioreactor-like experiments on shake flask level (e.g., automatized induction, biomass-based fed-batch processes)
Compatibility
DOTS offers the simplest sensor handling in bioprocessing for a broad variety of parameters and applications.
Parameters
Biomass & growth rate
Dissolved Oxygen (DO)
Fluorescence
Temperature & shaking speed
Time-based & parameter-based feeding
Vessels
Shake flasks of all common sizes
Applications
Strain development, screening, and characterization

Bioprocess optimization

Media optimization

Growth characterization (including toxicity tests, substrate-/product-inhibitions, and oxygen-limitations)

Timing of workflows (such as inoculation, induction, sampling, feeding, or harvesting)

Bioreactor-like experiments on shake flask level (e.g., automatized induction, biomass-based fed-batch processes)
Downloads
From Estimation To High-Resolution Growth Curves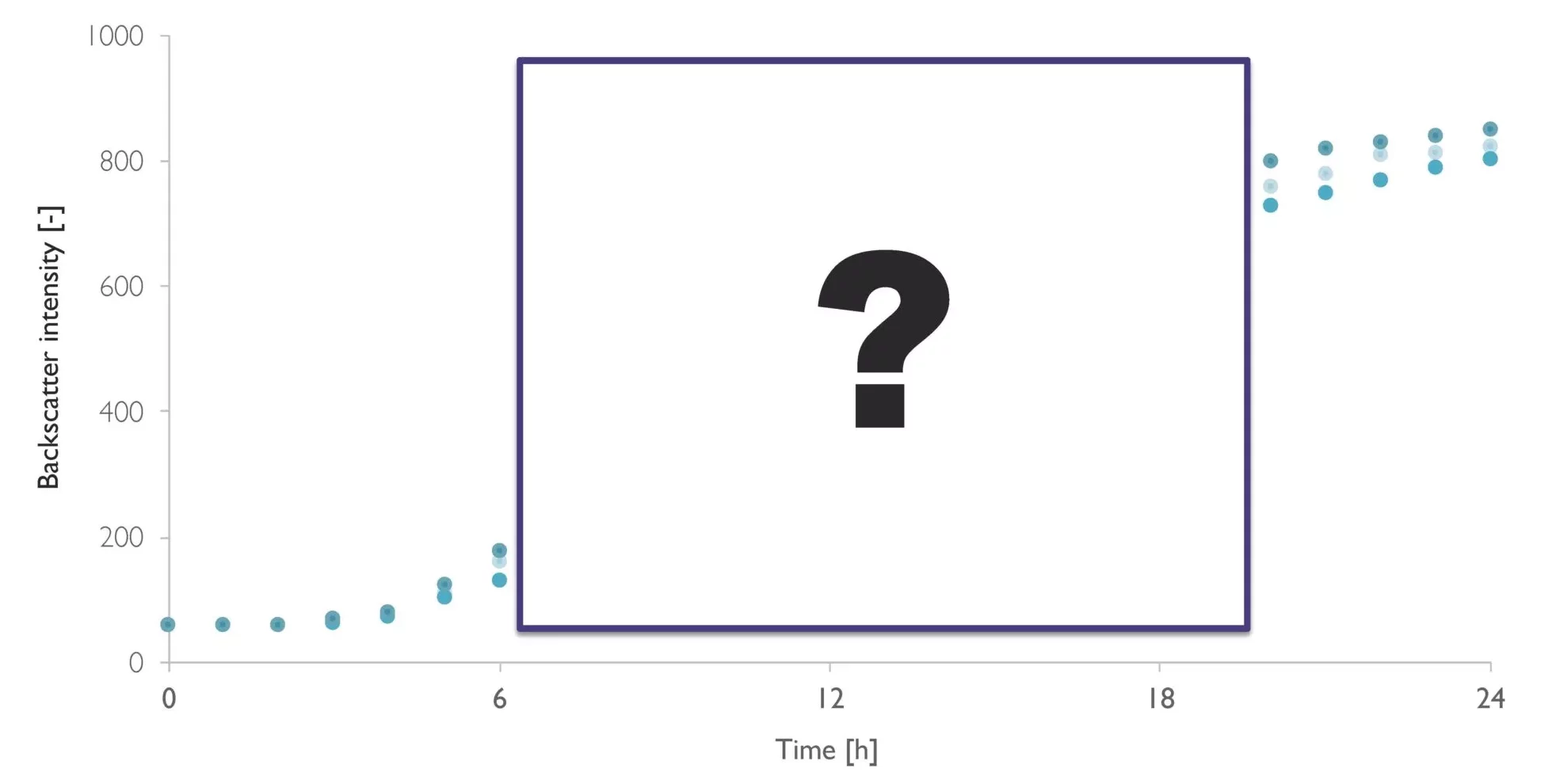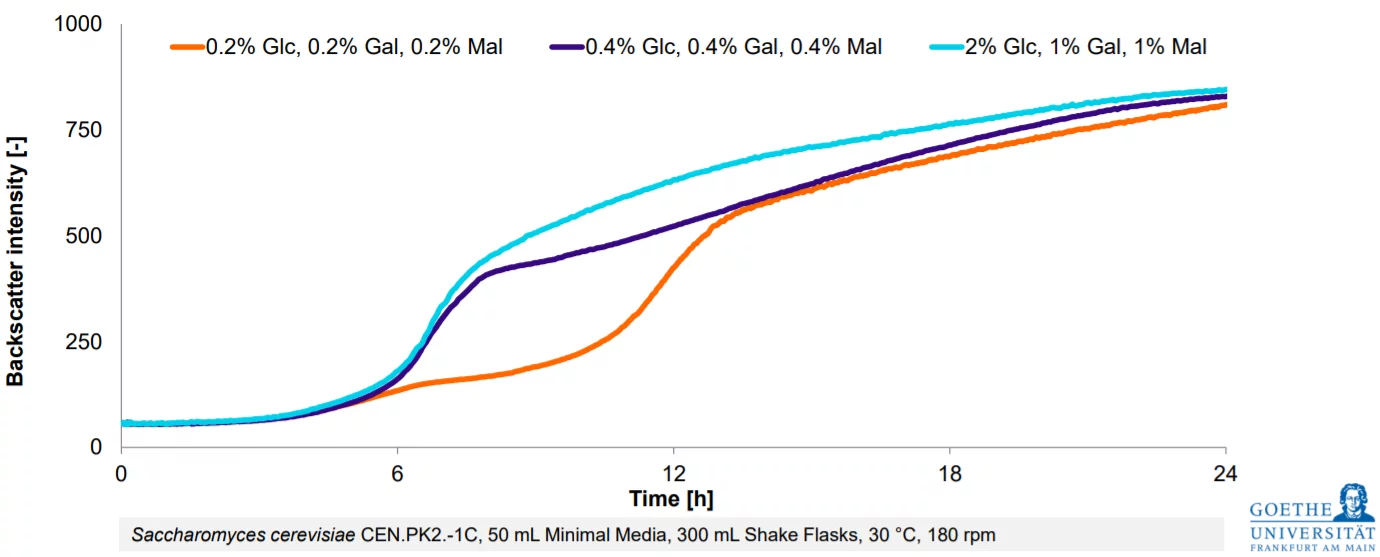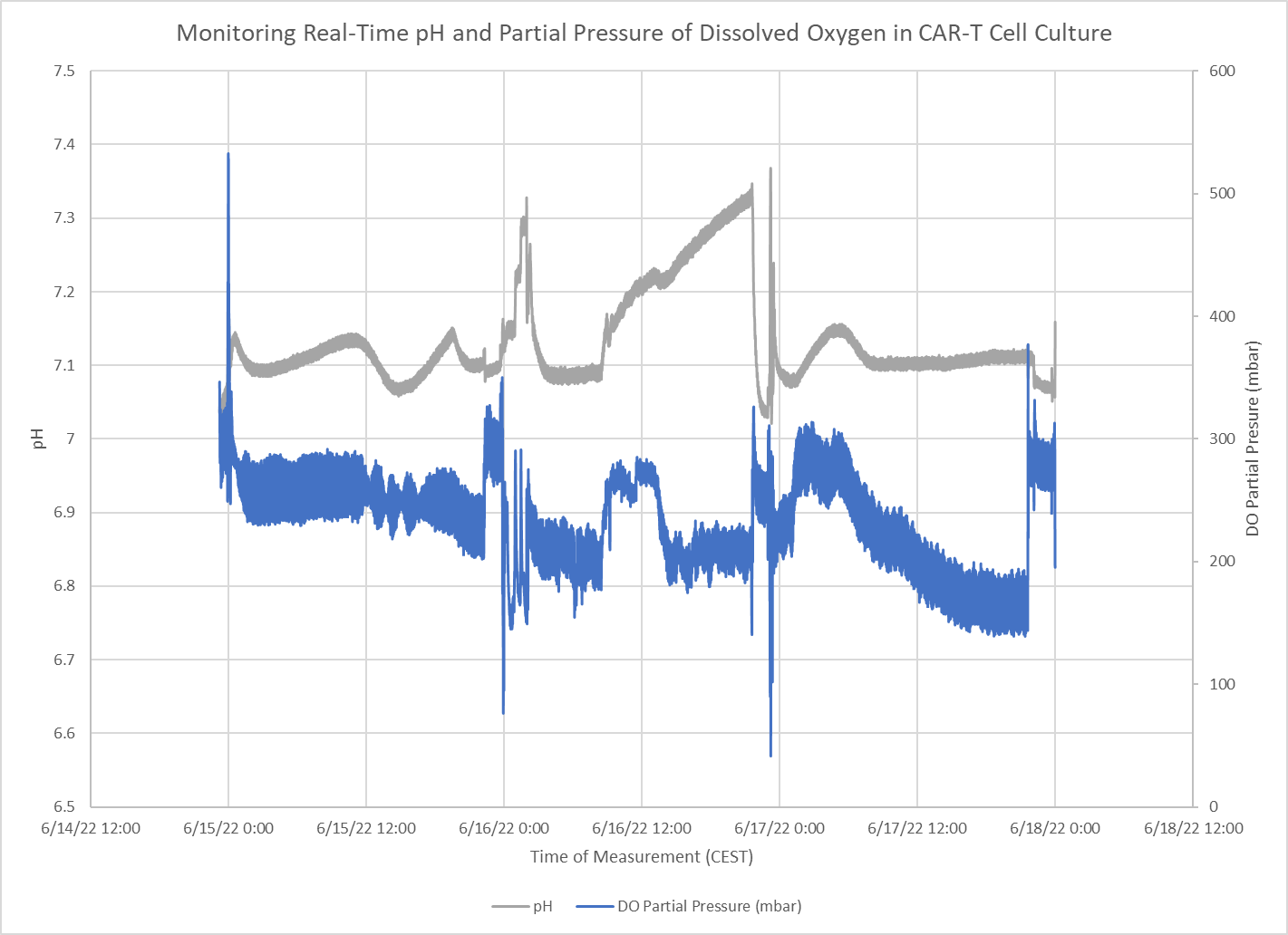 "Incorporating SBI's pH and DO flow cells into our system removed the need for manual sampling, saving us time, reducing the risk of contamination, and providing information on how the cells are growing even when we are not in the lab. With availability of this more detailed view of our culture, we can make informed improvements to our cell expansion process."
-Kitana Manivone Kaiphanliam (Washington State University)