Bioprocessing without the Guesswork
Biomass, pH, and Dissolved Oxygen Sensors and Automated Feeding for Cell Culture and Microbial Fermentations
Scientific Bioprocessing (sbi) is dedicated to developing cutting-edge digital technologies (such as sensors, actuators, and software) that simplify bioprocessing activities. Say goodbye to under-sampled and black box cultures and hello to real-time, non-invasive, automated, and online sensing. Our solutions feature sensors and software that:
Generate high-resolution growth curves in real-time to provide you with actionable insights.
Save you hours of manual, hands-on time required for alternative offline approaches.
Enable you to use nights or weekends for experiments.
Explore the Sensors & Actuators of the DOTS Platform
Biomass-based Feeding in Shake Flasks
Use the interconnectivity of sensors (CGQ) and actuators (LIS) within the new DOTS Software to enable feedback controlled feeding in your shake flask experiments. Set up your injection strategy based on your biomass threshold or growth rate and start feeding based on the specific needs of your culture.
Improved Induction Screenings for a Successful Protein Production in Pichia pastoris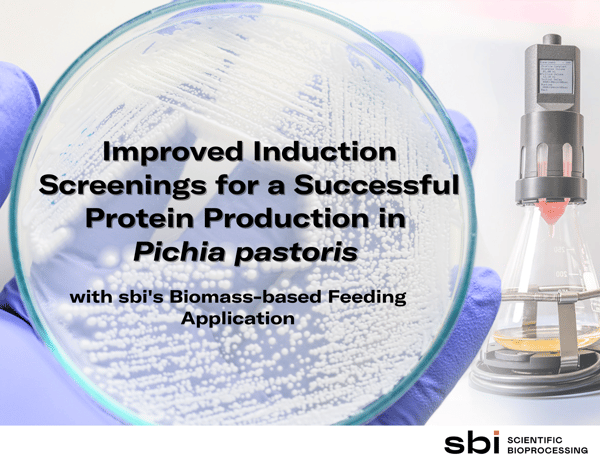 Dr. Christina Dickmeis, a Senior Research Scientist at sbi, utilized biomass-based feeding to initiate methanol induction at the optimal time - once cell growth on the primary substrate (glycerol) was completed and sufficient biomass was generated, indicated by a reduction in growth rate.