Who is Bond Pet Foods?
Bond Pet Foods is a Boulder, Colorado-based company using biotechnology to create meat proteins that are nutritionally comparable to their conventional counterparts but without all the bad stuff- so people, pets, farm animals and the planet all win. Using some of the same processes that are employed in craft brewing, Bond produces high-quality animal proteins through fermentation, harvests them to better meet the nutritional requirements of companion animals, and supplies the ingredients to manufacturers for pet food, treat and supplement applications.
An important part of bioprocess development is selecting the right growth medium that best supports the metabolic needs of your microbial organisms. Not all organisms require the same type or amount of nutrients.
---
Bond Pet Foods wanted to optimize their media for the best yield while saving resources to lower production costs.
---
Bond Pet Foods used the Cell Growth Quantifier (CGQ) to run a media optimization experiment focused on nitrogen sources. They observed significant cost and time-savings when switching from manual to automated sampling, as well as identifying optimal levels of nitrogen in their media per production run.
---
The process of manual sampling involves a multitude of operations and each touchpoint leaves room for contamination and potential human error.
---
For each sample point, researchers at Bond Pet Foods must interrupt their shake flask experiment. Each flask must be removed, opened under a hood in a sterile environment, and sampled. The data is then manually collected.
Even with qualified technicians performing the right experiments, manual sampling provides low-resolution data. To fully understand the growth behavior of your organism, one would need 24-hour coverage, with sampling intervals of every one to two hours which can still result in rough growth curve estimations. This means that lab technicians would have to sample at times outside of the traditional workday, including nights and weekends, putting a substantial strain on staff.
Challenges of Manual Sampling

Low-resolution data

Time-consuming

Invasive sampling methods/disturbed bioprocess

Increased risk of contamination

Increase in human error
There were several key benefits that Bond Pet Foods recognized in SBI's Cell Growth Quantifier over manual sampling when considering solutions to achieve their goal of media optimization while saving both time and money.
Non-invasive Measurements

The CGQ relies on the principle of light backscattering to monitor cell density. Each sensor plate is positioned under the cultivation vessel and measures the biomass non-invasively through the vessel wall. As a non-invasive technology, the CGQ removes the need to interrupt the experiment or open samples, reducing possible points of contamination and helping to preserve the growing environment.
Automated, Continuous, Parallel Measurements in Real-time

Once the plates are installed and the program is established via the software, the CGQ continuously monitors multiple shake flasks in parallel. Data from each connected sensor is brought into the software for real-time data visualization. The complete measurement cycle is now performed with a single push of a button, giving greater productivity elsewhere. Additionally, online sampling eliminates operator-to-operator variability in the measurement assay so that reproducibility increases among experiments.

When it comes to process development, shake flask experiments are an ideal set-up for many purposes and allow the testing of different conditions in lower volumes than bioreactors. Therefore, costs of medium and additives are generally lower, and experiments can be set-up in places with limited space. And unlike microtiter plates, working volumes in flasks are large enough to allow for other analyses. The CGQ was designed to work with shake flasks and can be easily incorporated in existing protocols.
After analyzing the savings in both time and resources seen when switching from manual to automatic sampling during the nitrogen-optimization experiment, the following annual savings can be realized for Bond Pet Foods (assuming one production run per week).

962 hours
Saved per Year
18.5 labor hours x 52 weeks = 962 hours of labor
per year (~40 days of labor per year)

$28,860
In Labor Costs per Year
$555 labor costs x 52 weeks = $28,860 saved per year in labor costs

$43,680
Saved on Nitrogen-Based
Cost of Goods per Year
$840 x 52 runs per year = $43,680 per year
Return On Investment (ROI): 9 Months
Testimonial
"The real power of the CGQ is being able to sample at specific points of interest based on the continuous, high-resolution data. Otherwise, with manual sampling, it is just a shot in the dark. You never really know where in the growth curve the organism is."
Raul Reveles, Senior Bioprocess Engineer, Bond Pet Foods

What's Next for
Bond Pet Foods?
As the company continues to grow, Bond is looking to accelerate their process development work by using innovative technologies such as the CGQ to support their mission of creating sustainable, high-quality meat alternatives for pet food applications.
With the implementation of SBI's CGQ, Bond Pet Foods was able to identify significant savings in both money and time.
Incorporating an automated, non-invasive technology for biomass monitoring gave researchers at Bond unprecedented insights into the growth behavior of their organisms. Access to high-resolution, continuous growth curves provided critical information and helped to enhance process development.
For Bond, their time-savings will allow them to move through development and regulatory phases quicker, ultimately allowing them to bring their product to commercialization earlier than expected. Another key outcome of implementing the CGQ was that it removed the need for around-the-clock coverage without sacrificing data. As a result, researchers who once had to dedicate a significant amount of time to sampling are now free to focus on other tasks.
From Estimation To High-Resolution Growth Curves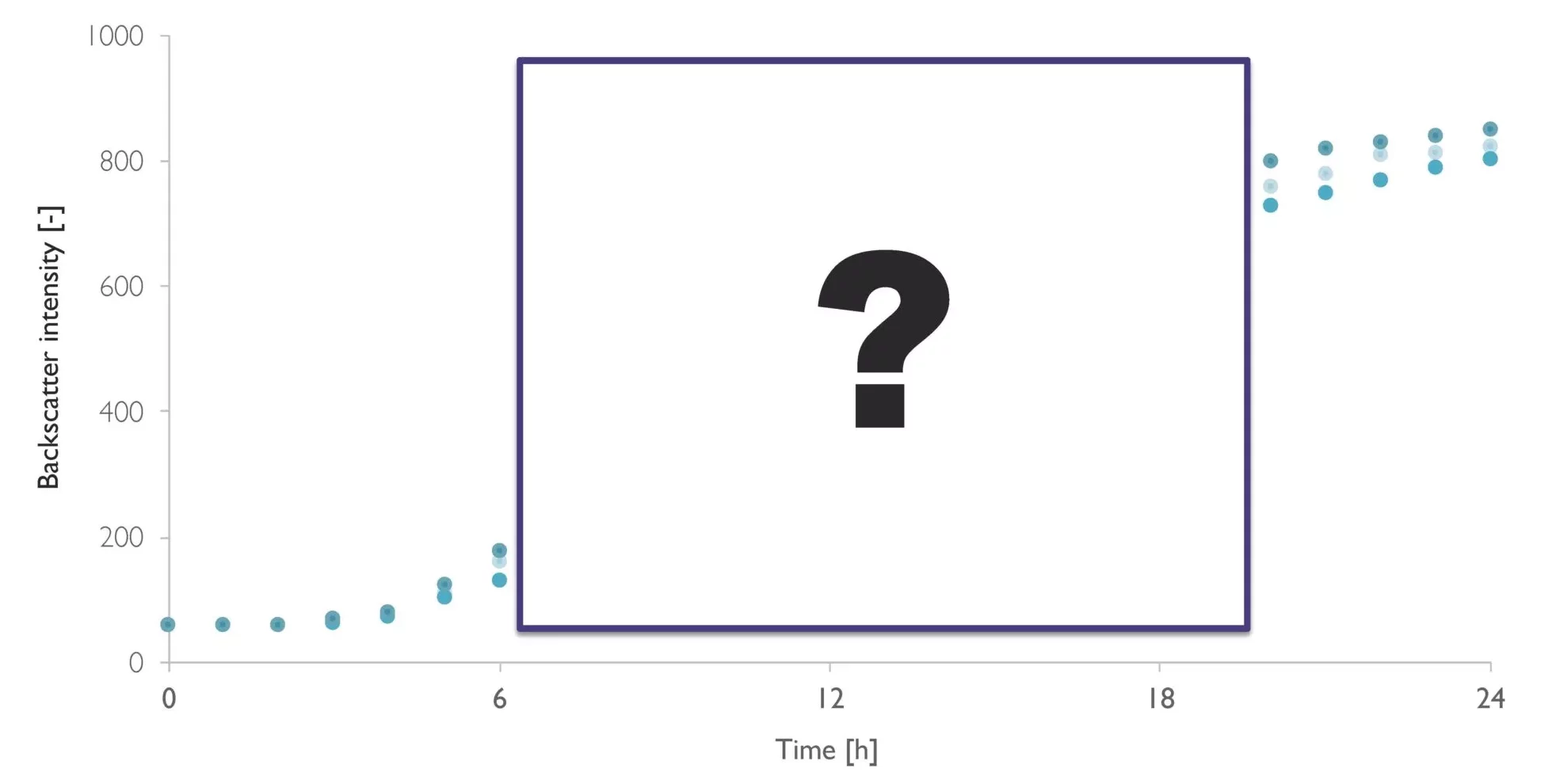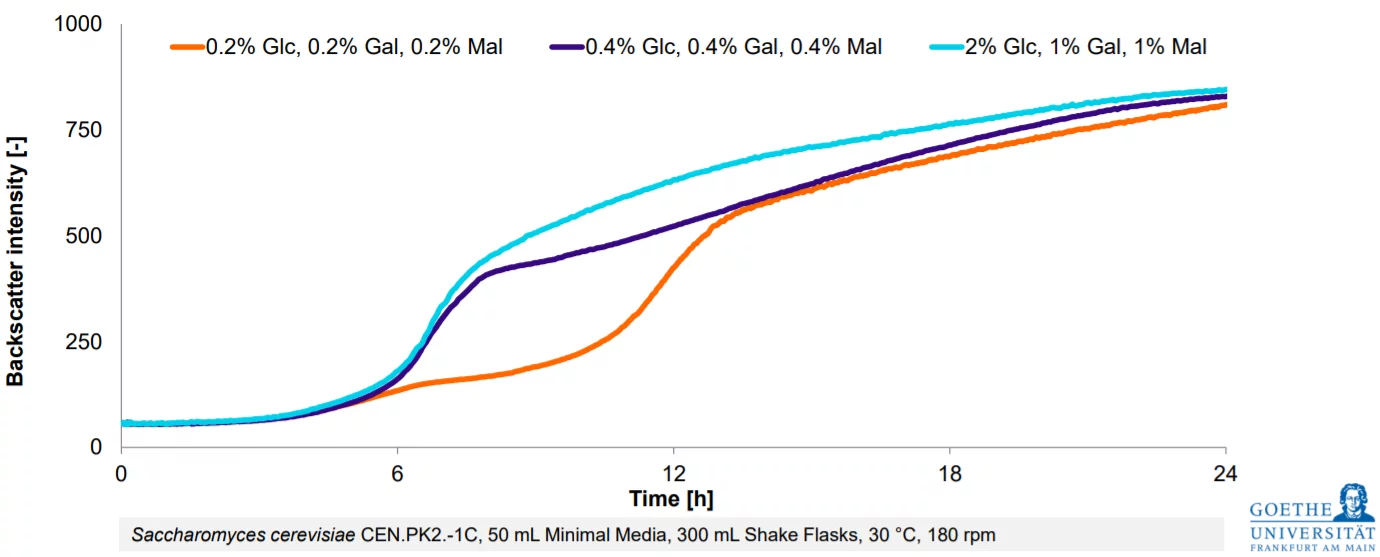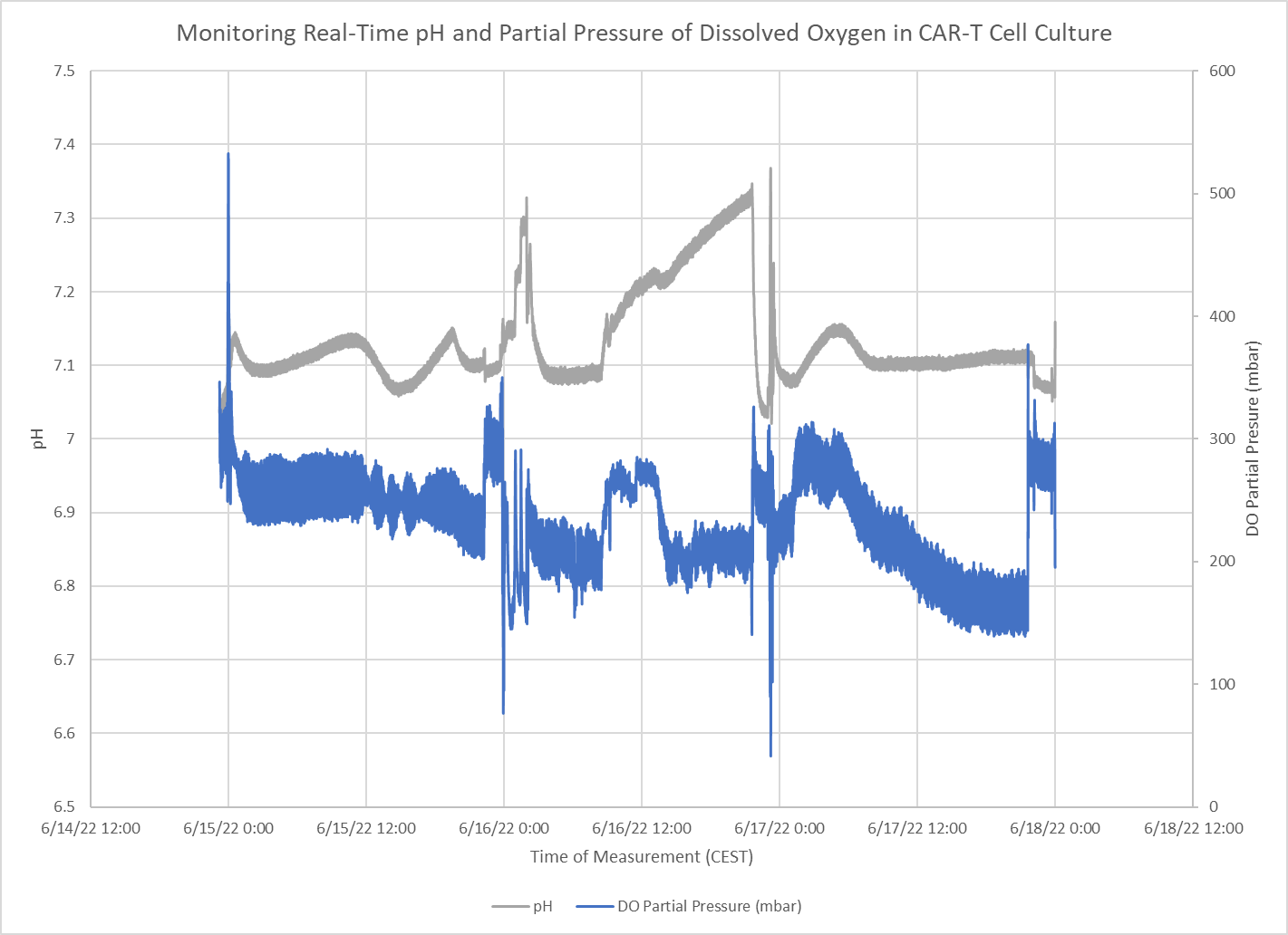 "Incorporating SBI's pH and DO flow cells into our system removed the need for manual sampling, saving us time, reducing the risk of contamination, and providing information on how the cells are growing even when we are not in the lab. With availability of this more detailed view of our culture, we can make informed improvements to our cell expansion process."
-Kitana Manivone Kaiphanliam (Washington State University)

Want Results Like These?
We will work with you on a solution that works best for your application.